Our Team
Meet the people behind your platform.
---
Ali is a serial entrepreneur and software engineer with over a decade of experience building technology. He built his first website back in 2005 when the internet was a place for tables and Flash. Since then he's consulted for Fortune 500's, worked with start-ups in various phases, and launched several online businesses of his own. Ali loves helping start-ups and small businesses with early stage development and growth.
Kyle started his first membership site in 2012 after leaving successful sales roles in corporate America. Once he got a taste for building online businesses there was no looking back. In the last 7 years he's devoted his life to learning what makes online buyers tick, and more importantly, what drives them to take action. He brings deep expertise in customer acquisition, funnel engineering and channel strategy.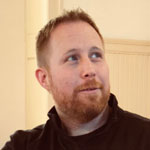 Brian Cook
Software Architect
Brian is a seasoned software engineer with over 15 years of software development experience. He's architected back-end systems for Fortune 500's and startups alike, focusing on modular and extensible design. Brian guides MemberDev architecture for application development and cross-platform solutions. His background is heavy in custom PHP and Rails development with advanced data models and integrations.
Joanne is a Content Marketing Strategist with over a decade of experience as both a content writer and web designer. She has worked in a wide variety of industries, but holds a special place in her heart for B2B and SaaS. Joanne helps MemberDev customers become thought leaders by driving higher levels of engagement through well-researched, original content.